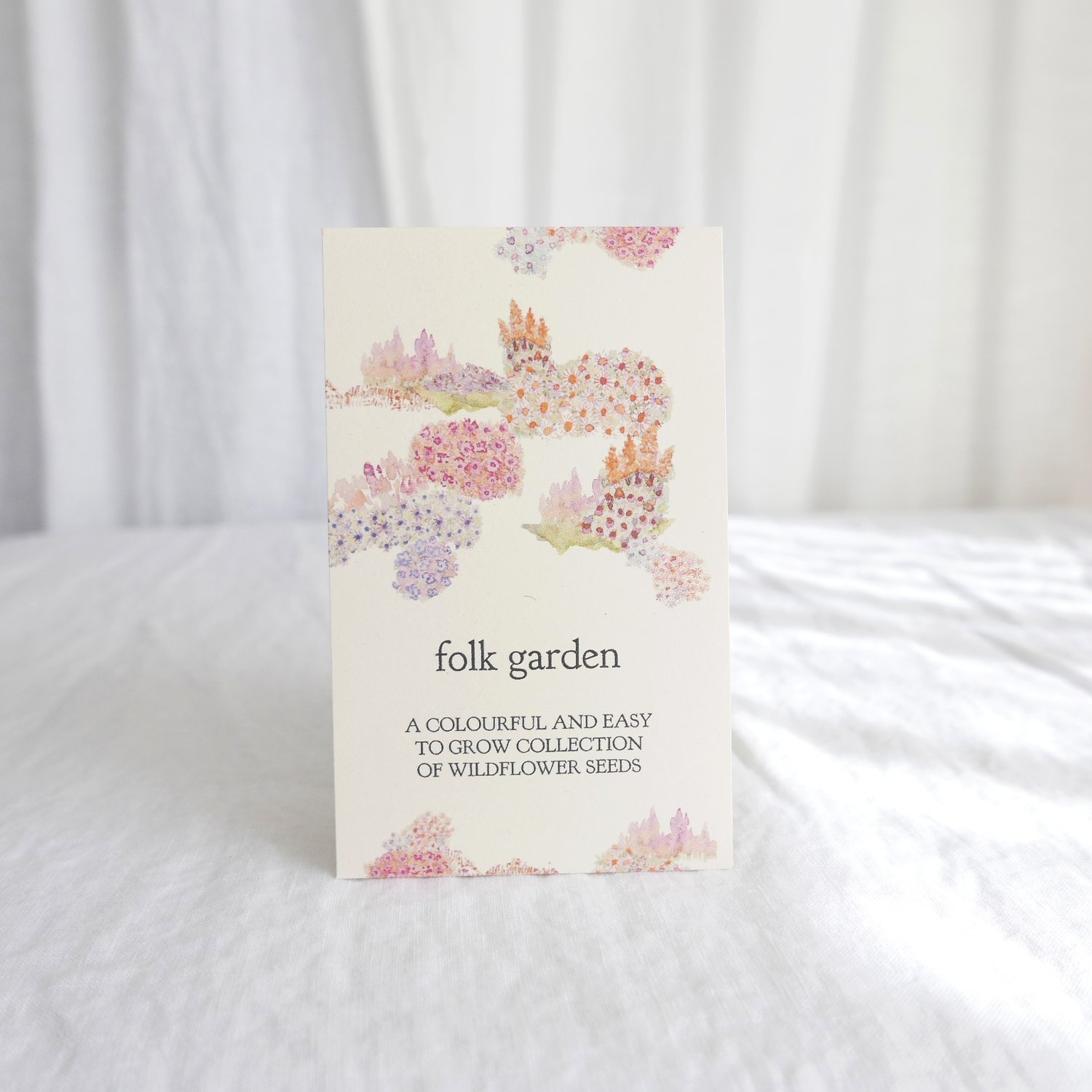 Folk Garden Wildflower Seeds
A colourful and easy to grow collection of wildflower seeds. Perfect for container gardens, berms and garden beds.
These seed packets are printed on paper made created by recycling coffee cups destined for landfill.
Growing instructions included.
This mix contains calendula, cornflower, delphinium, coreopsis, zinnia, marigold, nigella, poppies, lupin, salvia.
Please note some variation may occur due to seed availability.
Wildflowers are such wonderful additions to your garden. They are easy to grow, simply plant on a weed free site and water. They will re-seed and grow all over again.
In an effort to help the much needed bees, butterflies and other pollinators, and get your garden filled with their favourites pollens, Wildflowers Seeds will always have free shipping in New Zealand x