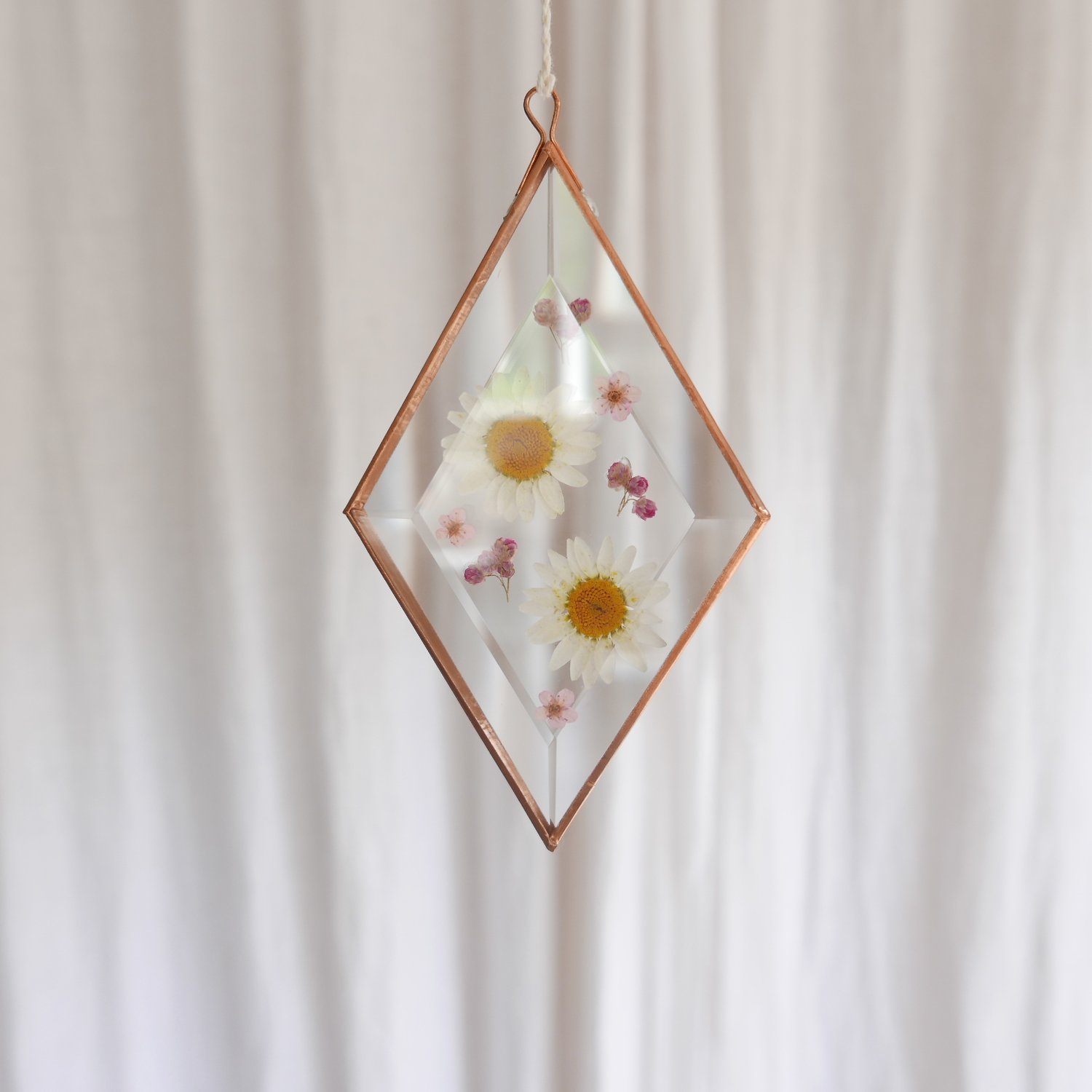 Pressed Flower Suncatcher - Daisies and Rice Flower
Delicate pressed flowers between glass with copper tape and hook on cotton thread.
Daisies, Blossoms, Rice Flower.
Diamond Medium - 12.5 x 7.5cm
Each one is handmade and one- off.
Your Pressed Flower Suncatcher will be gift wrapped in remnants of silks or cottons.
Free shipping throughout New Zealand, international shipping available and added at checkout.